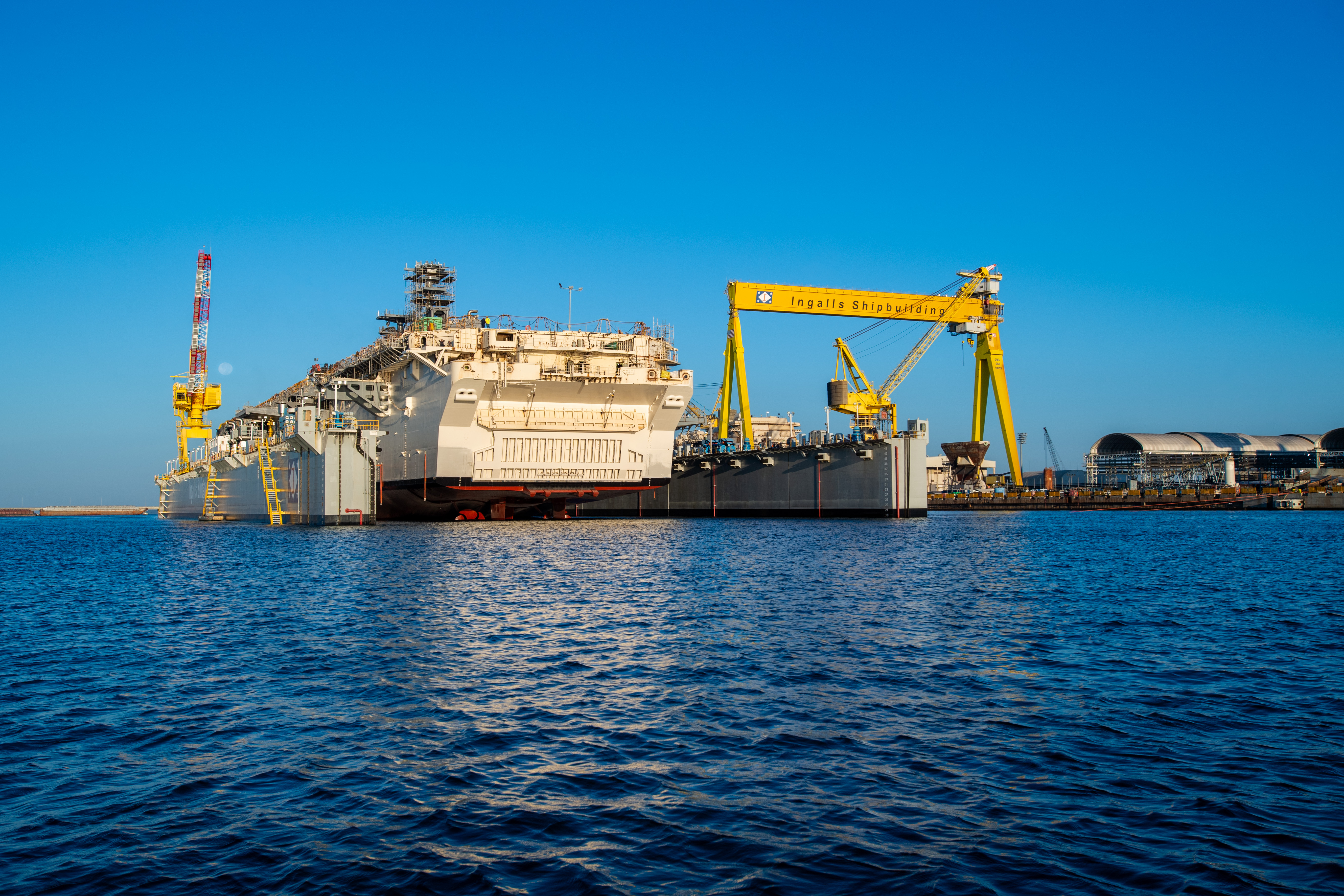 PASCAGOULA, Miss., Oct. 06, 2023 (GLOBE NEWSWIRE) — HII's (NYSE: HII) Ingalls Shipbuilding division announced the successful launch of the Navy's third America-class amphibious assault ship Bougainville (LHA 8) from its floating dock into the Pascagoula River on Saturday.
"This launch is a significant accomplishment for our entire LHA shipbuilding team, and we are honored to be building such a versatile ship for our Navy and Marine Corps partners," Ingalls Shipbuilding Amphibious Ship Program Manager Gene Miller said. "It is also a testament to the outstanding teamwork we see every day as our shipbuilders continue the critical work of preparing Bougainville for delivery."
On Sept. 9, Bougainville was translated from land to the company's floating dry dock using translation railcars to support the ship. While in the dry dock, the Ingalls team completed final prep work for launch.
Bougainville is the first ship in the America class to be built with a well deck. The ship will retain aviation capabilities while adding the surface assault capability of a well deck and a larger flight deck configured for F-35B Joint Strike Fighter and MV-22 Osprey aircraft. These large-deck amphibious assault ships also include top-of-the-line medical facilities with full operating suites and triage capabilities.
A video and photos accompanying this release are available at: https://hii.com/news/hii-ingalls-shipbuilding-launches-amphibious-assault-ship-bougainville-lha-8.
The America class is a multi-functional and versatile ship that is capable of operating in a high density, multi-threat environment as an integral member of an expeditionary strike group, an amphibious task force or an amphibious ready group.
Ingalls has delivered 15 large-deck amphibious ships to the U.S. Navy. The shipyard delivered the first in the new America class of amphibious assault ships (LHA 6) in 2014. The second ship in the America class, USS Tripoli (LHA 7), was delivered to the Navy in early 2020. In addition to Bougainville, Fallujah (LHA 9) is also under construction, and the company authenticated the keel during a ceremony in September 2023.
About HII
HII is a global, all-domain defense provider. HII's mission is to deliver the world's most powerful ships and all-domain solutions in service of the nation, creating the advantage for our customers to protect peace and freedom around the world.
As the nation's largest military shipbuilder, and with a more than 135-year history of advancing U.S. national security, HII delivers critical capabilities extending from ships to unmanned systems, cyber, ISR, AI/ML and synthetic training. Headquartered in Virginia, HII's workforce is 43,000 strong. For more information, visit:
Contact:
Kimberly K. Aguillard
228-355-5663
[email protected]
A photo accompanying this announcement is available at https://www.globenewswire.com/NewsRoom/AttachmentNg/fb9bbd49-f304-4bdd-8bf2-31023fb5e6e0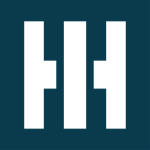 Originally published at https://www.einpresswire.com/article/660165569/hii-s-ingalls-shipbuilding-launches-amphibious-assault-ship-bougainville-lha-8