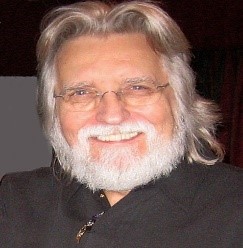 Neal Donald Walsch — Renowned Author and Spiritual Messenger Speaking Livestream from His Studio in Oregon
ANNAPOLIS, MD, UNITED STATES, October 3, 2023 /EINPresswire.com/ — Renowned Author and Spiritual Messenger Speaking Livestream from His Studio in Oregon at A Community of Transformation Event in Annapolis on How to Solve the Biggest Problem in the World Today With an introduction by Annapolis's own Ellen Moyer
Neale Donald Walsch, internationally bestselling author of the Conversations with God series, headlines an event on Saturday, November 4, 2023, from 6:30 to 9:00 p.m. livestreaming from his studio in Oregon, hosted by A Community of Transformation. People can attend the livestream event in person at Unity by the Bay, Annapolis or online globally. In-person attendees will enjoy the energetic renditions of the One Love Band, live group discussions, and the high energy of community.
Walsch will speak on How to Solve the Biggest Problem in the World Today.
According to Walsch, "our challenge is that very few people in the world today, and hardly anyone in positions of power or influence – worldwide chiefs of state, leaders of the world's religions, heads of the planet's biggest and most powerful corporations, top influencers connected to global social movements – know or agree on what the biggest problem in the world today is."
Walsch will address the way out of the dilemma, which he calls The God Dilemma that asks the question: if there really is a Higher Power, why is the world such a mess? And why has it been a total mess for thousands of years? Answering that question and speaking about The God Solution, the title of his most recent book, Walsch offers a theologically revolutionary concept.
Ellen Moyer, the former and first woman mayor of Annapolis and community activist will introduce Walsch.
Live music before and after the presentation by the One Love Band, whose members are Hardnett 7, Laura Kucine, Chad Holmes, Dennis Kolb, Gary Hardnett, and Kevin Whisman.
Tickets are $60 until October 1. After October 1, tickets are $75.
For more information and tickets, please visit:
https://actannapolis.org/event/neale-donald-walsch/
Proceeds from this event support A Community of Transformation (ACT), a 501(c) nonprofit organization.
Lilia Shoshanna Rae
A Community of Transformation
+1 410-647-1345
[email protected]
Visit us on social media:
Facebook
Originally published at https://www.einpresswire.com/article/656967908/neale-donald-walsch-event-announcement