The dedicated team at Freebie Rush delivers daily deals and giveaways from some of the globe's most renowned brands, attracting holiday gift-givers and everyday savvy shoppers alike.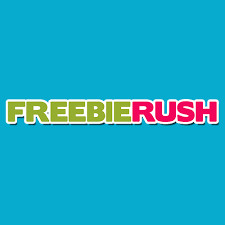 Freebie Rush
Freebie Rush company logo.
NEW YORK, November 30, 2023 (Newswire.com) - In a world where the thrill of scoring great deals is unmatched, Freebie Rush has emerged as a beacon for savvy shoppers and deal hunters. The regularly updated website features a constantly evolving selection of deals and giveaways from some of the nation's leading brands, making it a great resource for online shoppers at any time of the year. The holiday season, however, presents visitors to Freebie Rush with an especially plentiful treasure trove of exciting ideas, allowing gift givers to find that perfect something without breaking the bank.
Freebie Rush boasts an impressive array of promotional deals and giveaways, and visitors to the site can expect to find a diverse range of items, from household essentials and beauty products to power tools and men's and women's athleisure wear. By catering to a wide, diverse audience, Freebie Rush has become not just a one-stop shop for those looking for great deals and giveaways on their favorite products, but also a place for people to discover new likes and preferences, be it a new skincare product, a helpful gadget, or a unique home decoration that finally ties the living room together.
The secret behind Freebie Rush's ability to offer such a vast array of giveaways lies in the Freebie Rush team's commitment to scouring the internet to find all the latest deals from leading brand names. This includes such renowned and diverse brands as Amazon, Gucci, Domino's, DeWalt, Huggies, Gillete, and Target, to name just a few.
Of course, the question that everyone asks is, how exactly does Freebie Rush provide such amazing deals? The answer lies in the power of promotional marketing. Companies are always eager to introduce their products to a wider audience, and giveaways are a fantastic way for them to do so. The team at Freebie Rush independently verifies the giveaways and keeps the website constantly updated with all the best samples, freebies, and other offers that are made available to consumers each and every day.
For visitors to Freebie Rush, be it for themselves or as a holiday gift, getting their hands on these deals is as simple as a few clicks. All they have to do is browse through their listings, find offers that intrigue them, and follow the straightforward instructions for each giveaway. It really is that simple. And for those deal hunters who don't want to miss out on a single opportunity, Freebie Rush also offers a newsletter delivered each and every morning featuring up to 10 new deals a day.
About Freebie Rush: The mission at Freebie Rush is simple: to share the best free samples and promotional giveaways from top companies. They focus on genuine, exclusive freebies that are independently verified, steering clear of the spam and third-party sharing that often accompanies freebie sites. With up to 350 deals across various categories at any one time, plus a newsletter delivering 10 fresh deals every day, there's little doubt that they deliver on their commitment to consumers, going so far as to offer a "tips and hints" page to help visitors maximize their freebie hunting experience.
Interested readers can visit the Freebie Rush website and sign up for their newsletter at www. freebierush.com.
Contact Information:
Contact Freebie Rush
[email protected]
914-358-9077
Original Source:
Freebie Rush Connects Consumers with the Latest Deals and Giveaways from the Nation's Top Brands