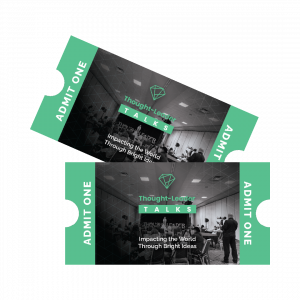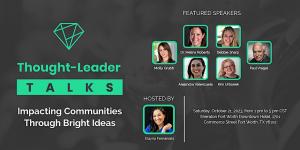 Thought Leader Talks Speakers – Dallas Fort Worth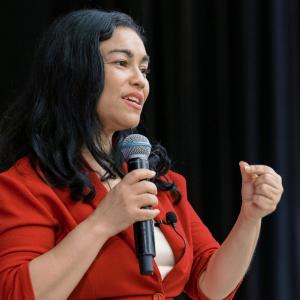 Elayna Fernandez – Thought Leader Talks Event Organizer
Fort Worth author, entrepreneur, and Thought Leader Talks organizer, Dr. Elayna Fernandez, announces a new event in the Dallas Metroplex
Elayna has really crafted a special and inclusive event, great for making connections. Each speaker offers powerful perspectives and golden nuggets you can apply to your life. The panel is eye-opening"
— Mary Ottman, Leadership Expert
FORT WORTH , TEXAS, USA, October 14, 2023 /EINPresswire.com/ — Thought-Leader Talks is coming back to Fort Worth and 6 featured speakers have been just revealed.
Elayna Fernández, a 4-time TEDx Speaker and a Certified Speaker Coach, has curated a stellar lineup of professional speakers, who are sharing bright ideas to impact the community and the world at large.
"Each of these remarkable speakers has been putting so much effort and energy in delivering the most powerful 7-minute talk from the stage," she explained.
"There is such a rich variety of topics in the areas of health, wealth, and relationships, and such fresh perspectives from experts in their fields and industries," she adds.
The lineup includes:
Molly Grubb, AIF®, CBEC®, Dynasty Builder & CCO, Dynasty Family Office, who will share "A Powerful Tool to Live Your Fairy Tale Life"
Debbie Sharp, M. Ed and Special Education Advocate, who will be teaching attendees "How to Empower Children Beyond Disabilities."
Kim Urbanek, BA, NREMTP, Workplace Violence Expert, Author, and Consultant, who will discuss "How Science Creates Connection and Disrupts Workplace Violence"
Paul Vragel, President of 4aBetterBusiness, Inc., who will explain how to "Get Companywide Buy-In to Change – In 1 Day."
Dr. Melina Roberts, Naturopathic Doctor and founder of Advanced Naturopathic Medical Centre, who will be uncovering "8 Components to Create an Ecosystem of Health in the Body."
Alejandra Valenzuela, founder of Wildflowers Within, who will reveal "A Surprising Prayer to Heal Rape in Our World."
In addition to these inspiring and innovative speakers, the event will highlight Calvin Dorsey, President of Dorsey Management Services, showcasing his impact in the local community.
Thought Leader Talks is an intimate 4-hour multi-speaker gathering, geared to authors, coaches, consultants, community leaders, corporate leaders, parents, educators, speakers, entrepreneurs, and anyone who truly wishes to connect with others, be inspired, and learn strategies and tools that will make a difference in their business and personal lives.
Past Thought Leader Talks paid speakers include Mary Cheyne, Mariah & Byron Edgington, Jossie Haines, Mary Ottman, Alicia Shelly, Preethi Srinivas, Eliana Fernández, Ahaumna AhmaYah, Jacquie Chandler, Leslie Levito, Terri Lonowski, Kimberly Parry, Jacquelyn Rodriguez, Robert L. Gatis, Reinhard Klett, Judi Nelson, Linn McKeown, Stephanie Shaffer, Stela Roznovan, Dr. Julie Radlauer-Doerfler, Katie Nguyen, MD, Maria Lentzou, Katherine Lizardo, Yarona Boster, Corinna Fales, and Dr. Liz Bataille. You may watch their talks on the Thought Leader Talks YouTube channel https://youtube.com/@thoughtleadertalks.
Thought Leader Talks will be held at the Sheraton Fort Worth Downtown Hotel, which is located at 1701 Commerce Street Fort Worth, TX 76102, and it will take place on Saturday, October 21st, 2023, from 1:00 to 5:00 pm local time.
Tickets to the Thought Leader Talks, while they last, are available on Eventbrite. For more details or to attend, visit rhttps://bit.ly/thoughtleadertalksFW1021.
ABOUT Thought-Leader
The Thought-Leader mission is to impact the world through bright ideas. We achieve that by providing speaking and business training to thought leaders with impactful messages that transform people and communities in the areas of relationships, health, and wealth. We are committed to developing programs to help thought leaders learn the ins and outs of becoming a public speaker and master their message and get it out into the world, where it belongs.

For more information, visit thought-leader.com.

  
ABOUT Dr. Elayna Fernández
Known worldwide as the Positive MOM, Dr. Elayna Fernández is a bestselling author, internationally acclaimed storyteller, and an award-winning mompreneur.

A 4-time TEDx Speaker and a featured keynote speaker on prestigious stages around the world, Elayna weaves the tragedy, trauma, and turmoil she's endured into her storytelling so her audiences can feel seen, safe, and supported.

Her work has been featured on FORBES, WSJ, SUCCESS Magazine, Inc., Entrepreneur, Authority Magazine, BRAINZ Magazine, NBC, ABC, CBS, Scary Mommy, Yahoo! CNN, The Huffington Post, Univision, Telemundo, LATINA, Good Morning America, and more!

For more information, visit thepositivemom.com/keynote-speaker and follow her @thepositivemom.
Lindsay Allinson
Thought Leader
+1 605-718-1234
email us here
Visit us on social media:
LinkedIn
Instagram
YouTube


Originally published at https://www.einpresswire.com/article/661784628/another-impactful-thought-leader-talks-event-comes-to-dfw