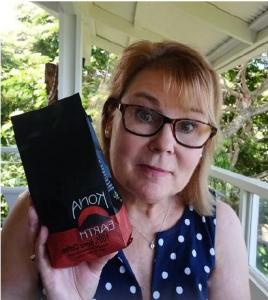 Kona Earth nurtures its single-estate, 100% Kona coffee from crop to cup on its family-run farm in Hawai'i. www.KonaEarth.com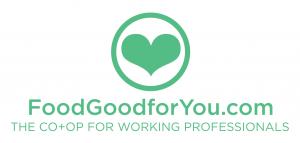 Join The Co+Op to Do Something Good for You and Community Too www.FoodGoodforYou.com
14 year old girl, 'BooksandLooks' works on The Sweetest Gigs (created by Recruiting for Good) and interviewed Joanie Wynn, Co-Founder of Kona Earth Coffee.
Joanie, thank you for taking the time to speak with BooksandLooks, we appreciate you!"
— Carlos Cymerman, Sweet Founder, Recruiting for Good
SANTA MONICA, CALIFORNIA, UNITED STATES, October 3, 2023 /EINPresswire.com/ — Recruiting for Good (R4Good) is a value driven staffing agency helping companies find talented professionals; and generating proceeds to make a positive impact.
BooksandLooks works on 'The Sweetest Gigs,' created by Recruiting for Good. She uses her talent to create positive insightful content.
This month, 14 year old BooksandLooks interviewed Joanie Wynn, co-founder of Kona Earth (coffee).
According to Carlos Cymerman Sweet Founder Recruiting for Good, "BooksandLooks another sweet interview from you; I love it….thank you! We are excited to reward members of Food Good for You Co+Op Kona Earth from Farm to Home!"
About
Kona Earth nurtures its single-estate, 100% Kona coffee from crop to cup on its family-run farm in Hawai'i. Each batch of delicious Hawaiian specialty coffee is micro-batch roasted to perfection, then shipped whole-bean directly from the farm, delivering supreme freshness. Treat yourself to a taste of paradise with Kona Earth. To learn more visit www.KonaEarth.com
BooksandLooks has been working on The Sweetest Gigs for almost three years, developing content that makes a positive impact. And for the last year, Recruiting for Good created sweet new ways for BooksandLooks to express her Passion, Purpose, and Play thru different mediums (Girls Design Tomorrow). She has a voice all her own; confident and sweet. Stay tuned to more of her insightful content. www.GirlsdesignTomorrow.com
Since 1998, staffing agency Recruiting for Good has been delivering sweet employment solutions by helping companies find and hire talented professionals they love; in Accounting/Finance, Engineering, Information Technology, Marketing, and Operations. And Recruiting for Good generates proceeds to make a positive impact; Good for You + Community Too. To learn more visit: www.RecruitingforGood.com
For last three years, Recruiting for Good has been running The Sweetest Gigs; teaching kids sweet skills, success habits, and positive values. www.TheSweetestGigs.com
Love to Do Something Good for You and Community Too!
Join The Co+Op for Working Professionals 'Food Good for You.' Help fund nonprofits feeding America, and earn the sweetest good food benefits; Our Co+Op Members Earn Sweet Gift Cards for Prepared Meal Delivery Services (People and Pets), Restaurants, Specialty Food Shops, Supermarkets, and Sweet Food Direct from Farms They Love! Become a Co+Op Member and enjoy Kona Earth Coffee delivered home straight from the farm. To learn more visit www.FoodGoodforYou.com
Carlos Cymerman
Recruiting for Good
+1 310-720-8324
email us here
Visit us on social media:
Facebook
Twitter
LinkedIn
Instagram


Originally published at https://www.einpresswire.com/article/659415643/celebrating-14-year-old-girl-sweet-interview-of-kona-earth-coffee-co-founder