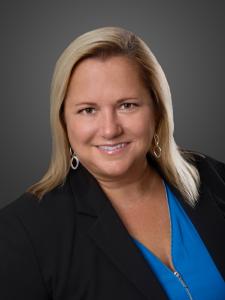 Recently, vacation ownership resorts have been dealing with various challenges that require careful management and strategic planning.
It is important for timeshare resorts to be aware of the complex issues and adopt strategies to address these concerns without compromising the quality of owner and guest experiences."
— Lena Combs, CPA
ORLANDO, FLORIDA, UNITED STATES, November 15, 2023 /EINPresswire.com/ — Withum Unravels the Complex Financial Landscape Facing Timeshare Resorts
By: Lena Combs, CPA, CGMA, RRP, Partner and Hospitality Practice Leader
Withum

Recently, vacation ownership resorts have been dealing with various challenges that require careful management and strategic planning. The financial complexities facing resorts include rising insurance premiums and deductibles, inflation, owner defaults, labor costs, and mandates on reserves. It is important for resorts to be aware and adopt strategies to address these concerns without compromising the quality of owner and guest experiences.
Rising Insurance Premiums and Deductibles

The seemingly rising occurrence of major losses due to natural disasters has significantly impacted insurance premiums and access to insurance. Wildfires, hurricanes, tornadoes, earthquakes and other major events have created a landscape that leaves many resort managers and board of directors feeling like they have little to no control over their rising insurance costs, and, in some cases, they are put in a position of having severely reduced access to options due to carriers either leaving the industry or leaving a state altogether. These rising costs can and will significantly impact budgets and need to be carefully evaluated to ensure that the resort does not incur deficits due to unrealistic expectations and poor information. Also, an insurance appraisal study could be valuable in determining if there are some affordable measures that can be taken to assist in potentially minimizing the increasing insurance costs.
Impact of Inflation on Operating Costs

Inflation has affected every industry, and vacation ownership resorts are no exception. The summer of 2022 saw record-high inflation rates not previously seen in over 40 years. Although inflation rates have been decreasing since then, it is unlikely to return to pre-pandemic levels in the near future. Inflation can exert pressure on operating expenses, from the cost of utilities to purchasing maintenance supplies to labor costs. Some ways that resorts can combat the effects of rising costs include strategic cost-cutting measures, increased automation, streamlined food and beverage offerings, and optimized energy efficiency. During the budgeting phase, it's crucial to increase maintenance fees to address the escalating costs of resort operations expenses in a realistic way.
Owner Defaults

Owner defaults continue to rise in many legacy resorts, and the vacation ownership industry is seeing a significant rise in the termination of timeshare plans in legacy properties. Rising costs, the aging population of owners, and product fatigue are just a few reasons for the rising defaults. Resorts that have a significant amount of default and HOA-owned inventory that has created a reliance on rentals should be carefully planned and budgeted. It is true that travel has been booming and occupancy and rates are exceeding pre-pandemic limits. However, if travel and discretionary consumer spending decline due to recession or just a softening of the market, resorts heavily dependent on rentals could suffer severe losses. Resort boards and operators should be carefully watching this and have a contingency plan for funding should this occur. Special assessments to fund deficits are always an option. Although frequently unpopular with boards of directors, they do tend to cause further defaults and drop collection rates of previous current owners.
Labor Costs

The vacation ownership industry relies on dedicated staff members to provide exceptional resort owner and guest experiences. However, escalating labor costs such as higher wages, increased employee benefits, and expanded training, can put a strain on a resort's operating budget. To maintain a high level of guest service while balancing labor costs, resorts can invest in technology solutions, optimize staffing levels and foster a positive workplace culture to improve employee retention.
Changes to Florida Reserve Funding Laws

The Florida Legislature passed new laws in 2022 to address concerns for the structural integrity of condominiums. It included provisions impacting the implementation of milestone inspections and Structural Integrity Reserve Studies (SIRS), among other changes. Under the new law, milestone inspections are mandated for buildings with three stories or more that are over 30 years old. The inspections must be conducted by licensed architects or engineers, completed by December 31, 2024, and repeated every ten years. They are divided into two phases to address structural deterioration, starting with a visual inspection and testing if significant deterioration is found. If significant deterioration is found through a milestone study, a resort could have to perform significant and costly remediation in a very short period of time, so preparation and planning is key.
Another significant part of the legislation is the introduction of Structural Integrity Reserve Studies (SIRS), which involves assessing common areas for future repairs and replacements. The studies must be completed by the end of 2024 and repeated every ten years at a minimum. A licensed architect or engineer is required to perform a visual inspection and outline future repairs or replace common areas in buildings that are three stories or higher. The recommended funding from SIRS must be incorporated into the Association's annual budget and after December 31, 2024, the funding requirements cannot be waived.
Although this new law is applicable in Florida only at the current time, many other states are looking at similar changes to laws, and vacation ownership resorts in other states should keep a careful watch on the legislative activity affecting them in order to properly plan in the event there are changes to the current environment.
Balancing rising insurance costs, inflation, owner defaults, labor expenditures, and reserve mandates requires strategic foresight, adaptability, and effective risk management. As the vacation ownership industry continues to evolve, resorts that successfully navigate these challenges will be well-positioned to provide exceptional experiences for owners and guests while maintaining financial stability and business resiliency. Vacation ownership resorts can secure a prosperous and sustainable future for their stakeholders by understanding and addressing these challenges.
ABOUT WITHUM

Withum is a forward-thinking, technology-driven advisory and accounting firm, committed to helping clients in the hospitality industry be more profitable, efficient, and productive in the modern business landscape. For further information about Withum and its cybersecurity, digital advisory, and hospitality services teams, contact Lena Combs ([email protected]) at (407) 849-1569, or visit www.withum.com/hospitality.
ABOUT THE AUTHOR

Lena Combs is a partner in Withum's Orlando office and the Practice Leader for the firm's Hospitality Services Group. (407) 308 3434,

[email protected]
Lena Combs
Withum
+1 (407)849-1569
[email protected]
Originally published at https://www.einpresswire.com/article/668433305/withum-unravels-the-complex-financial-landscape-facing-timeshare-resorts