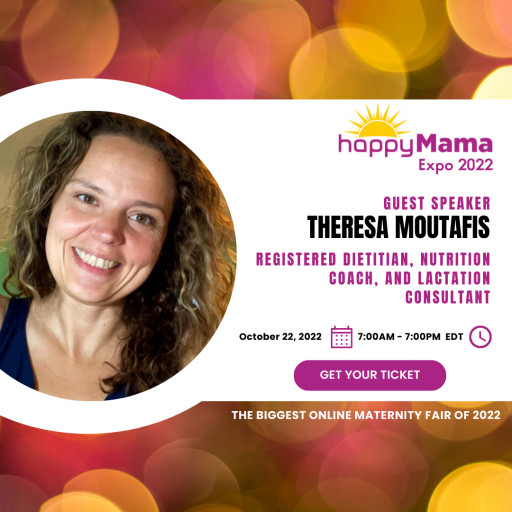 The biggest maternity show of 2022 is Saturday, Oct. 22. The expo is online and free. Get tickets today. More info at happymama.global.
Newswire.com
)
October is National Breast Cancer Awareness Month and the Happy Mama Expo, founded by Reach Healthcare, will feature a discussion on the role of breastfeeding in breast cancer prevention. Guest speaker Theresa Moutafis, MA, RDN, CDCES, IBCLC, is an instructor, coach, and consultant with Baby Sparks, FoodSmart, Pacify, and Sonder Health. At the expo, she will share the benefits of breastfeeding, what to expect after the first couple of months, managing the transition back to work, the role of tele-lactation, and alternative feeding support.
The feeding journey is unique and varies across different parents and families. Moutafis will provide expert advice on a variety of scenarios. 
"Having forums such as the Happy Mama Expo are so important. Families need tailored information that matches their family's lifestyle, and reinforming support for positive lactation experiences, especially if their first time was not positive. Considering specific employment scenarios and thinking through what will work best, addressing the lack of lactation support, and approaches to managing complications that sometimes unexpectedly arise are critical to parents and babies having good feeding experiences," describes Lauren Majors, IBCLC, RLC, co-founder of Sonder Health (https://www.sonderhealth.com/happymama).
The Happy Mama Expo is Saturday, Oct. 22, from 7 a.m. to 7 p.m. ET.
It's the biggest virtual maternity fair of 2022. It is a free, general public event. The purpose of the event is to support the needs of expecting and new moms along their journey to motherhood and to help prevent avoidable pregnancy-related complications. The program is holistic and touches on a variety of topics including maternal mental health and wellbeing, heart health, nutrition, and career management. With live entertainment, trivia, digital swag bags, and cool prizes, it's fun.
The show features digital exhibit booths, lounges, a digital swag bag for all attendees, and loads of prizes. If you are a small business owner, you can promote your products and services in the expo's digital swag bag at no cost. Visit the event website for more information: http://happymama.global/exhibit. 
LINKS:
Happy Mama Expo Tickets: http://bit.ly/happymamaexpo2022
Happy Mama Website: https://happymama.global
Happy Mama Disaster Relief Program: https://happymama.global/disaster-relief-program
#happymama
ABOUT REACH
Reach is a 501c3 global social impact organization focused on improving the healthcare experience of both patients and providers. Maternal mortality and morbidity prevention is a top priority area for the organization. Reach is the founder of the National Save Moms Campaign (http://savemoms.us), Save Moms Global (http://savemoms.global), Maternal Application of Technology for Community Health (MATCH) Coalition (http://matchcoalition.us), and Happy Mama (http://happymama.global) — Winner of the CES 2022 Tech Innovation Award. Happy Mama provides reproductive and maternal health and wellness support from 3 months pre-conception to 12 months postpartum. 
Contact Information:
Matt Walker
Community Outreach Lead
[email protected]
619-800-6443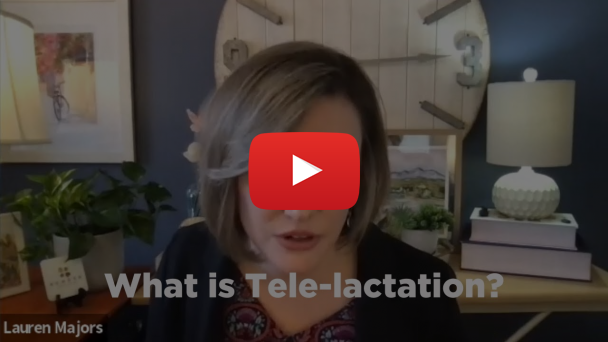 Press Release Service by
Newswire.com
Original Source:
Talk on Breastfeeding & Prevention at Happy Mama Expo During Breast Cancer Awareness Month