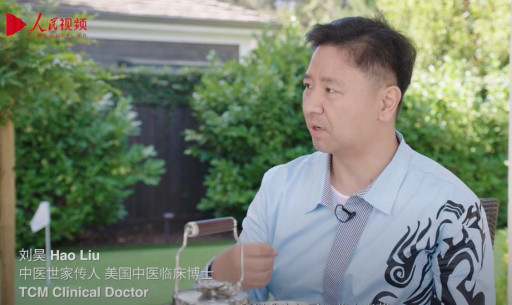 SAN FRANCISCO, July 28, 2023 (Newswire.com) - Across diverse regions, in different seasons, a symphony of flavors tantalizes our taste buds and nourishes our well-being when consumed wisely. The screen unites two extraordinary individuals in this captivating short documentary captured by People's Daily Online West USA.
In 1994, the U.S. government officially recognized traditional Chinese herbal medicine as a food supplement. Since then, more Americans have realized the benefits of Chinese herbal medicine.
Liu Hao, an eighth-generation traditional Chinese medicine heir and a revered figure in the field, now carries the torch of ancestral wisdom overseas. And we meet the illustrious Martin Yan, the charismatic host of the long-running PBS travel series "Yan Can Cook," a distinguished figure in the culinary realm and the first Chinese recipient of the prestigious Food Oscars — the 2022 James Beard Foundation Lifetime Achievement Award winner. These luminaries join forces in a delightful rendezvous, partaking in the rituals of tea-drinking and culinary mastery. Through their skillful craftsmanship, employing homemade teas and seasonal delicacies, they engage in a whimsical exchange that intricately conveys the profound principles of the wholeness of food and medicine within Traditional Chinese Medicine.
The essence of a healthier life lies in the enchanting world of gastronomy, where a vegetable can transcend its role as a mere ingredient and embrace its potential as a medicinal herb. This embodies the profound concept of the traditional Chinese philosophy about the wholeness of food and medicine.
Contact Information:
Amy Zhou
PR
[email protected]
9193603331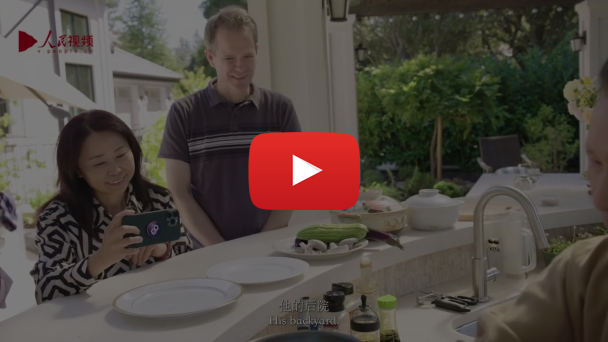 Original Source:
VIEWING CHINA FROM AFAR: The Food Philosophy in Traditional Chinese Medicine