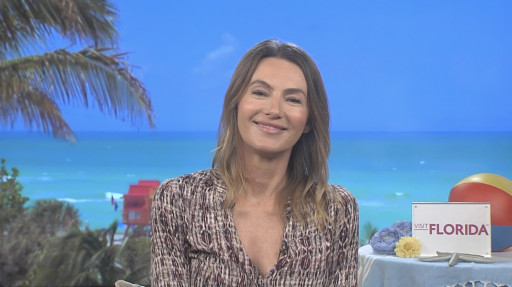 Ideas for Family Travel
ATLANTA, July 10, 2023 (Newswire.com) - For more than a decade, Kinga Philipps has been an adventure and travel expert. And now, Kinga is sharing her favorite Florida adventures and the wide range of experiences for planning a fun vacation.
"I have been traveling to Florida for family adventures, filming and fun since I was a kiddo and it has always had a special place in my heart," said Adventure and Travel Expert Kinga Phillips. "From finding horseshoe crabs to the smell of orange blossoms, some of my best memories are from the Sunshine State!"
Florida is more than sun and beach, offering activities from outdoor adventures, theme parks, historical attractions, animal encounters and more. Surf the warm gentle waves of Cocoa Beach or zipline over canyons in Ocala. Try bioluminescent kayaking along the Space Coast, paddling with Manatees or air-boating through the Everglades.
There are so many diverse, family-friendly hotels, resorts and rental home options perfect for all types of families. Go camping or glamping in a teepee or stay at fun places like Cheeca Lodge and Spa in Islamorada, where kids can enjoy activities such as pier fishing and lagoon swimming, or even visit the History of Diving Museum. Florida also has many amazing vacation homes, which are great for multi-generational travelers and large families who can enjoy the perks of a home away from home. Florida is even home to the Vacation Home Capital of the World: Kissimmee. Finally, fur babies are a part of the family too, and Florida boasts plenty of pet-friendly accommodations, parks, beaches and restaurants.
VISIT FLORIDA encourages travelers to plan a getaway no matter their abilities. Florida has 175 state parks, many of which offer options for visitors with additional needs, such as beach wheelchairs, accessible boats, and scopes for colorblind visitors to see the flora and fauna in its bright hues. Orlando has been recognized as one of the nation's top three most disability-friendly cities. In Mount Dora, there is also the Rusty Anchor Boat Tour, which offers accessible cruises to see Florida wildlife in the ancient cypress swamps. The Jupiter Flatwoods Trail in the Palm Beaches is a free, autism-friendly natural area, offering hours of safe and sensory outdoor exploration.
For more information, visit VISITFLORIDA.com.
About TipsOnTV
TipsOnTV covers a variety of topics, including food, entertaining, personal finance, technology, travel, health, lifestyle and more.
About VISIT FLORIDA
VISIT FLORIDA is the Sunshine State's official tourism marketing corporation and travel planning resource for visitors across the globe. As Florida's No. 1 industry, tourism was responsible for welcoming over 137.6 million visitors in 2022, the highest number of visitors in the state's history. VISIT FLORIDA promotes tourism through sales, advertising, promotions, public relations and visitor services programs, and serves more than 13,000 travel industry partners throughout the state. To learn more about VISIT FLORIDA, follow @FloridaTourism on Facebook and Twitter, or go to visitflorida.org. For inspiration in the Sunshine State, follow @VISITFLORIDA on Facebook, Twitter and Instagram or visit www.visitflorida.com. For media resources, visit www.visitfloridamedia.com.
Contact Information:
R E
[email protected]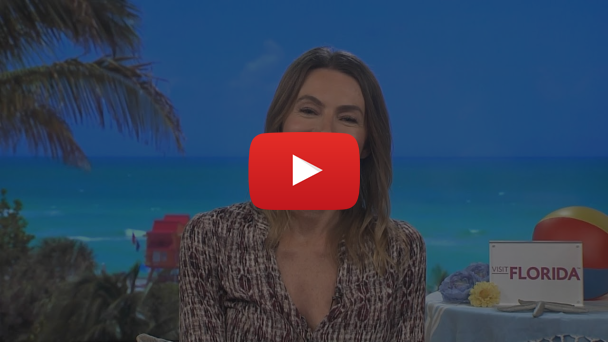 Original Source:
Kinga Philipps Shares Summer Travel Ideas for Florida on TipsOnTV