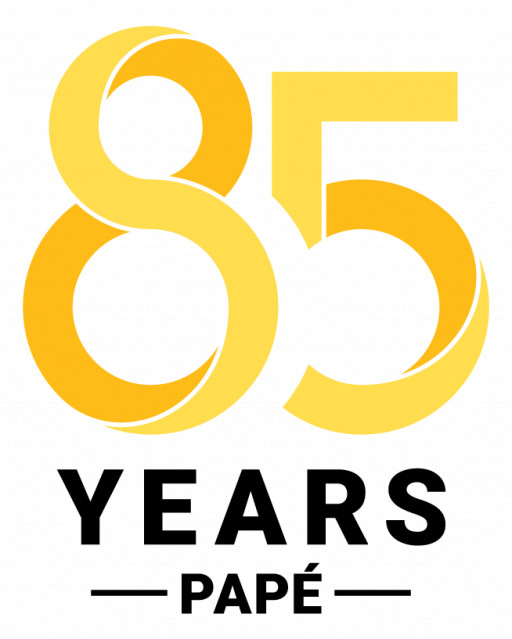 A Look Back at 85 Years of Growth and Expansion: Papé's Journey From a Single Equipment Dealership in Oregon to a Premier Dealer in the West
EUGENE, Ore., February 22, 2023 (Newswire.com) - Papé is celebrating its 85th year as the premier capital equipment dealer of the West through a consistent dedication to supporting local communities, employing countless families, and providing customers with the highest caliber of end-to-end solutions and reliable service.
Since 1938, when E.C. Papé acquired his first equipment dealership in Oregon's Willamette Valley, the standards of quality and service he created have remained the same. Today, Papé provides consistent, quality customer service for the warehouse workers, truckers, loggers, construction workers, and farmers who build the West.
After E.C.'s sons, Ed and Dean Papé, took over the family business in 1945, they expanded the dealership in 1952 to support customers in Roseburg and Coos Bay, Oregon, and later acquired the Caterpillar Dealership. In 1978, Papé modified the Caterpillar 245 Excavator for the logging industry. This development created an entirely new method of transporting trees in the Cascades known as Shovel logging, which uses a log loader to swing logs to the forest road. Since Papé began modifying Caterpillar machinery, the company has stood at the forefront of innovation for customers, dealers, and manufacturers.
Over the next 30 years, the Papé Group has also grown to include Ditch Witch underground construction equipment, John Deere Construction & Forestry, Kenworth Trucks, and John Deere Agriculture & Turf.
With its growth, the Papé Group has remained true to its core values of customer service and reliability, which fueled its growth into the modern age. From selling and servicing the equipment used to build Interstate 5 through Oregon to supporting the movement toward cleaner and more sustainable fuel, Papé has built its reputation on the belief of an honest deal and a firm handshake. Each branch of Papé works with best-in-class manufacturers for each industry to keep customers moving with innovation and end-to-end capital equipment solutions.
As a fourth-generation, family-owned company, Papé is dedicated to supporting local charities, such as FFA organizations, education foundations, family centers, churches, children's hospitals, and many more. Papé serves as an annual sponsor for United Way of Lane County, which focuses on creating a community where all kids can be successful in school and life. Papé also sponsors equipment for various schools and athletic programs.
Today, Papé is consistently committed to delivering the best capital equipment solutions with a footprint that started in Oregon and grew throughout the West in Washington, California, Nevada, Idaho, Montana, Wyoming, Arizona, and Alaska.
Innovation, expansion, and community involvement play significant roles in Papé's success as the preeminent equipment dealer and reliable partner that keeps the West moving. Over the next 85 years, Papé will remain true to the guiding principles customers rely on while looking forward to the future for new, innovative methods to maximize uptime in the years to come.
About PAPÉ GROUP: Papé is your provider for all your end-to-end solutions and premium capital equipment needs. Serving the West for 85 years, we maximize our customers' uptime through top-quality equipment, convenient maintenance service, and the best customer service. As the leading supplier of construction, logging, material handling, landscaping, trenching, and farm equipment, as well as semi-trucks and warehouse products, Papé makes good on providing our customers with end-to-end solutions. Papé has remained a local and family-owned company since its creation because we want to ensure Papé's commitment to our customers remains consistent and reliable.
Contact Information:
Joe Liebersbach
Director of Client Strategy, FPW Media
[email protected]
541-953-9061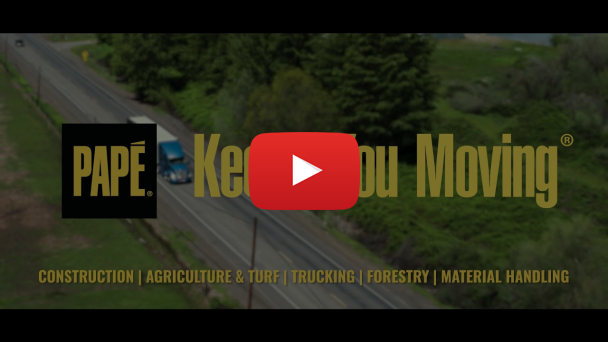 Original Source:
Papé Reaches Milestone 85th Year as Trusted Capital Equipment Dealer of the West