BARCELONA, Spain, Oct. 09, 2023 (GLOBE NEWSWIRE) — Smart City Expo World Congress (SCEWC), the international summit on cities and smart urban solutions, organized by Fira De Barcelona, will hold its biggest edition to date in 2023. Taking place from November 7th to 9th, the event's theme is "Welcome to the New Urban Era" and it is set to break records with a 55% increase in exhibition floorspace and 20% more attendees compared to previous years. Over 1,000 exhibitors, 25,000 delegates, and representatives from more than 800 cities and 140 countries are expected to travel to Barcelona.
SCEWC is a global showcase for innovative urban solutions and projects that focus on transforming cities into more sustainable, efficient, and livable spaces. To achieve this goal, the congress will structure its program into eight main tracks: Enabling Technologies, Energy & Environment, Mobility, Governance, Living & Inclusion, Economy, Infrastructure & Buildings, Safety & Security, and Blue Economy.
The event will feature a lineup of 600 speakers, including notable figures such as computer scientist and expert in Algorithmic bias Margaret Mitchell, AI-specialized lawyer Micaela Mantegna, and sustainable development expert Claire O'Neill, the former UK Minister for Energy & Clean Growth.
Airbnb and FC Barcelona, keynotes
Amongst the highlights of SCEWC are the keynotes from Airbnb and FC Barcelona. The co-founder and Chief Strategy Officer of Airbnb, Nathan Blecharczyk, who will discuss how the company faces the future and wants to help tackle overtourism through new features to help disperse guests and benefits across Europe.
The representatives of FC Barcelona will explain how the club is leading the transformation of the surroundings of its stadium to redefine the urban fabric through enhanced infrastructure and sustainability aiming to build a new city landmark and improve the quality of life for its residents.
In addition, SCEWC has fully booked its exhibition floorspace, with companies such as AWS, Aramco, Axis, Cisco, Dassault Systemes, Dell, Deloitte, FCC, Honeywell, Microsoft, Nvidia, PWC, Roshn, Siemens, Smart Ports: Piers of the Future, and Veolia.
The event will also feature pavilions from cities and countries including Brazil, China, Estonia, France, Germany, India, Israel, Italy, Japan, Korea, Mexico, Nordics, Poland, Portugal, Saudi Arabia, and USA, among others.
SCEWC will feature three co-located events, Tomorrow.Building, Tomorrow.Mobility, and Tomorrow.BlueEconomy, that focus on specific topics such as construction, transportation, and the opportunities of the sea for coastal cities, further establishing Barcelona as a global hub for innovative urban solutions.
For media requests please contact:
Salvador Bilurbina
email: [email protected]
phone: +34628162674
A photo accompanying this announcement is available at https://www.globenewswire.com/NewsRoom/AttachmentNg/d0b5b3fa-5e84-4649-919e-accfcf53592e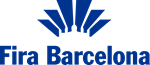 Originally published at https://www.einpresswire.com/article/660603369/smart-city-expo-to-hold-in-2023-its-biggest-edition-ever