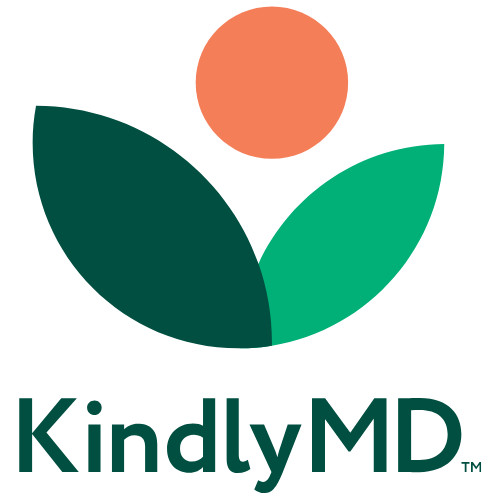 KindlyMD patients, media members, and general public welcome at March 24 event
SALT LAKE CITY, March 21, 2023 (Newswire.com) - KindlyMD cordially invites its patients, journalists, and the general public to an open house event at the company's Murray, Utah, clinic on Friday, March 24.
The open house will be held at 5097 S 900 E, Suite 100, from 4 p.m. to 6 p.m. The event will feature refreshments, complimentary gift bags (while supplies last), prize giveaways, games, and the following educational presentations:
Tim Pickett, PA-C, KindlyMD Founder, on solving America's prescription painkiller crisis with safer alternatives
Dr. Jamie Bustamante, KindlyMD Program Director, on behavioral health integration and the integrated healthcare model at KindlyMD
Lissa Reed, Executive Director of the KindlyMD Uplift community care program, on the subsidies available for low-income patients, terminally ill patients, and others who qualify
Blake Smith, Zion Medicinal Chief Science Officer, on the formulation of three new gummy products (Missy's Micros, CBG Blend, and CBN Blend) for KindlyMD
"We're excited to welcome the people of northern Utah to see our new KindlyMD clinic in Murray. This open house is a fun opportunity to learn about medical cards, pain management, behavioral health integration, and much more," said KindlyMD founder Tim Pickett, PA-C.
The KindlyMD clinic in Murray is the company's newest and largest facility. Each week, the clinic's staff sees scores of patients for pain management, medical card evaluations and renewals, prescription medication management, and behavioral health services.
The company also continues to serve patients at its clinics in Bountiful, Ogden, and Provo. The services available at each clinic may vary by location.
About KindlyMD
KindlyMD is Utah's leading provider of Medical Cannabis Card evaluations. The company recently expanded its services to include prescription medication management, pain management, therapy, and behavioral health services. Each week, KindlyMD serves hundreds of patients through an integrated, patient-focused, and "whole person" approach to healthcare. Visit kindlymd.com for more information.
About Uplift
Financial need shouldn't be a barrier to better healthcare. With its Uplift community care program️, KindlyMD aims to bring the right kind of care to those most at risk of the negative effects of the opioid epidemic. The company teams up with industry partners to provide assistance to patients in need, and through Uplift, has helped more than 400 low-income patients access free or low-cost Medical Cannabis care since the program's launch in late 2021. Visit kindlymd.com/uplift for more information.
Contact Information:
David Wells
Content Producer & Data Analyst
[email protected]
385-388-8220
Original Source:
KindlyMD to Host Open House at Its Flagship Clinic in Murray